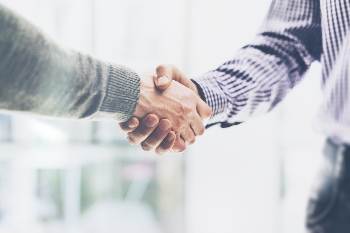 Local authority leaders across Greater Lancashire have agreed to work together to deliver a new deal for the region across a range of areas including the economy and transport.
Last July, the Government announced it would introduce County Deals as part of its devolution plans, with the aim of transferring powers from Whitehall to local areas.
In response, the local authorities that make up Greater Lancashire – Lancashire County Council, 12 district councils, Blackpool Council and Blackburn with Darwen Council – have been cooperating to develop proposals covering the economy, transport, jobs, skills, and the environment.
They are also considering setting up a new formal body drive cooperation and help secure a deal with the Government.
'We want to go to Government with a strong and united voice and with an ambitious set of proposals which will have the power to transform our future. These plans ensure that everyone can have their say – and will have a voice,' said Lancashire County Council leader Phillippa Williamson
'We're building on the strong partnership working we already have and sending an important signal that we are serious about working together to deliver the best for Lancashire.
'It's in the interests of all our residents to work together for a New Deal for a Greater Lancashire which will bring with it additional powers, decision-making, and significant additional funding.'
'These proposals will now go to each of our councils so that elected members can make the final decision,' she added.
Cllr Alistair Bradley, the leader of Chorley Council speaking on behalf of the county's borough and district councils, said: 'As part of a County Deal we would expect to get extra money that can be spent in a way that works best for Lancashire.
'We are all currently working together to bring about transformational change for our county and ensure we secure additional funding that will ultimately lead to positive change.'
Image: SFIO CRACHO/Shutterstock.com