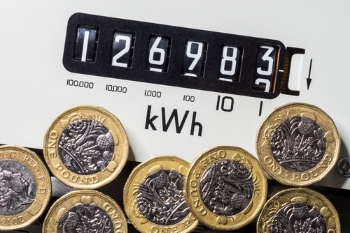 Labour leaders from across the UK have warned that April will bring the biggest fall in living standards in half a century.
The Alliance for Full Employment (AFFE), which consists of Labour's metro mayors, the Welsh first minister, former PM Gordon Brown, and others, has warned that without remedial action in the Chancellor's Spring Statement the number of fuel poor could mushroom to more than 12 million people – nearly a quarter of all households – by October.
The figures, which were compiled by Emeritus Professor of Social Policy at York University Jonathan Bradshaw, also revealed that without emergency measures by the Government, there will be a 150% rise in Britain's fuel poor before the onset of next winter.
The Labour leaders were joined by dozens of local authority leaders in signing an open letter to Chancellor Rishi Sunak expressing their worry about the severe hardship facing families in every part of the UK as 'April 2022 brings us the worst cost of living crisis for half a century.'
'Six million low income families have already lost £20 a week because of the cut in Universal credit in October. Further cuts in the value of their incomes, as heating bills surge and food bills soar, will deepen the cost of living crisis they and many others face,' they wrote.
'These cuts are unfair, and for many will be unbearable – pushing them over the edge into extreme poverty, and rendering them unable to adequately heat their homes or perhaps even provide the nutrition their children need.
'Nothing less than these five measures, introduced together on March 23, can adequately respond to rising fuel poverty and prevent poverty as a whole rising faster than at any time in recent history.
'We have the means to put them in place – for example by implementing a windfall tax on energy companies, among other measures. And we have to find a way, because at stake is the unacceptable and avoidable suffering for millions of our fellow citizens – and especially children – across our communities.'