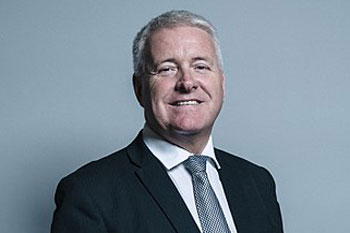 Local government cuts are hitting the North of England and the most deprived areas the hardest, the Labour Party has warned ahead of the upcoming local elections.
Local authorities' spending power per household is on course to fall by an average of 23% (£254) between 2010-11 and 2019-20, Labour's analysis shows.
Poorer areas are set to see falls of 28% on average, compared to a 19% fall for better off parts of the country. Nine of the 10 most deprived councils in the country have seen cuts of almost three times the national average cut of £254.
All 10 of the top 10 councils that are set to see the biggest cuts to spending power are Labour councils while six out of 10 of the councils receiving the best settlement over the decade are Conservative controlled.
Regionally, London and the North East are set to see a cut that is over five times that of the South East of England, while the North of England is set to see a cut of over three times what the South of England will see.
'Local government and the vital public services they provide have been hollowed out by savage Tory cuts that have hit the poorest hardest,' said Ian Lavery, Labour Party chair.
'Decades of neglect combined with 9 years of austerity has led to rising crime, high street decline and the loss of key services.
'The Tories' cuts to schools, the police and services such as social care, homelessness prevention and children's services are putting family prosperity and Britain's future at risk.'
In response, Brandon Lewis, Conservative Party chairman, said: 'Labour councils cost you more and deliver worse local services.
'Council tax on a typical Band D home is on average £116 higher under a Labour council, in Labour-run Birmingham bin strikes have seen rubbish piled in the streets and the cost of transport has soared in Labour-run Leeds and Nottingham.
'Up and down the country it's Conservative councillors and councils who have a proven record of managing people's money wisely and providing good local services.'