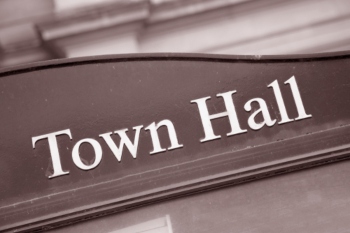 A local government-led Building Back Better commission should be part of a new place settlement after the pandemic, a new report from the LGiU think-tank has urged.
Following the Government's announcement that the devolution White Paper will be subsumed into a wider agenda, the report argued a new settlement for place was needed to reconnect the Government's levelling up ambitions with the decentralisation of power in England.
The report argued local leaders should be given the 'tools to pursue levelling up,' and called for a commitment to further decentralisation and a stronger voice for councils in national policy decisions.
LGiU's head of research Andrew Walker said levelling up was not possible without devolution.
He continued: 'The current government has an understanding of place exclusively focused on levelling-up. It sees place as a more electorally salient approach to redistributing resources that is concerned with capital spending on physical infrastructure.
'However, effective place-shaping has to be driven primarily by communities and citizens. To make further progress, future governments will need to commit to a sustained programme of English devolution.'
LGiU launched its Local Democracy Research Centre this week. The centre will bring together experts from local government and academia to develop a broad international programme of new ideas and approaches for governance, municipalism and citizen participation.