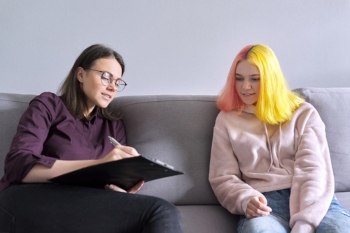 More than 1,000 youth and community support workers could be recruited using money removed from a flagship government fund for youth services, local authority leaders have said.
The Local Government Association (LGA) has voiced its concerns over the Government's plans to reduce its Youth Investment Fund from £500m to £378m.
Launched in 2019, the fund was tasked with creating, expanding and improving local youth facilities and their services. It is due to be rolled out to 45 councils.
The LGA estimates that the £122m that is being cut from the fund could pay for around 1,200 full time youth and community support workers within councils over three years. This would represent an increase of the overall number of support workers by around a third.
'We are pleased the Government has recommitted to the Youth Investment Fund and has plans for a youth services strategy,' said Cllr Anntoinette Bramble, chair of the LGA's Children and Young People Board.
'However, councils and youth sector partners have already been waiting more than two years for the Fund to get off the ground only to find out that the original funding commitment is being reduced.
'We are also unconvinced that improving facilities should take greater priority over investing in the staff and youth work programmes, which can be transformative to a young person's life.
'It is important that the Government sticks to its original funding commitment for this vital Fund and allow councils to invest in hiring hundreds of full-time youth workers.'
The Department for Education has been contacted for comment.