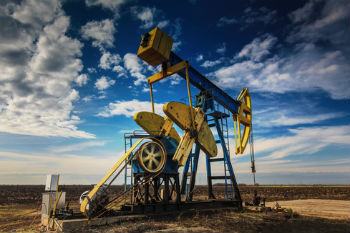 Councils must be given final say on local fracking operations and cannot be 'short-changed' by financial benefit schemes, local authority chiefs have said.
The Government yesterday confirmed it would begin consulting on plans to allow fracking firms to drill under people's homes without their permission.
However, the Local Government Association (LGA) has now emphasised local attitudes to fracking 'should not be overridden by national policy'.
In the Queen's Speech, Her Majesty said Government efforts would 'enhance the United Kingdom's energy independence and security by opening up access to shale and geothermal sites'.
Official briefing notes accompanying the speech said: 'Subject to consultation, this Bill would support the development of gas and oil from shale and geothermal energy by clarifying and streamlining the underground access regime. The Government is currently running a full consultation on this policy and the legislation is entirely dependent on the outcome of that consultation.'
Council chiefs warned that ensuring communties feel safe remains 'key' and 'rigourous and independent monitoring' of seismic activity and water pollution must be undertaken.
Cllr Sir Merrick Cockell, Chairman of the LGA, said: 'It is up to individual communities to decide whether fracking is right for them and local communities should decide, through their democratically-elected councils and the planning system, whether or not to host fracking operations in their areas.
'Communities should not be short-changed by fracking and any financial benefits schemes set up for areas which accept plans should mitigate the adverse impacts of development and deliver significant benefit. One percent of revenues and the compensation schemes proposed are not enough and given the significant tax breaks being proposed and likely returns, the long-term community benefits should be set higher, at between five and 10%, in line with other parts of the world.
'Payment of all community benefits and revenues must be mandatory, not voluntary, and should be enforceable by law. This Bill provides the opportunity to do that,' Cockell added.