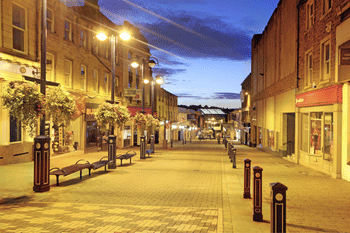 Kirklees Council has scoped a 1m Euro (£800,000) cash prize, as the only UK winner of the international 2014 Mayors Challenge.
The council won the money for its innovative scheme to help communities get the most from shared assets. The online platform will list unused assets and available skills and expertise for communities groups to borrow or barter for.
Cllr David Sheard, leader of Kirklees Council, said: 'In a changing environment, with diminishing resources, the ability to create a platform that allows people to share ideas, skills, and equipment is a timely innovation. This will allow communities to grow stronger, create relationships and unleash creativity.
'Michael Bloomberg's generosity will allow everyone to benefit from publically owned resources, despite their financial situation. By building a vibrant sharing economy in Kirklees we can get people of all ages involved in developing much needed closer community links.
'We are excited to see how collaboration between Bloomberg Philanthropies, our public services and the wider community can help build a better Kirklees for all of us.'
The Mayors Challenge, organised by Bloomberg Philanthropies, aims to encourage cities to generate ideas that solve major challenges and improve city life. Barcelona won the top 5m Euro prize, with Athens, Stockholm, and Warsaw also securing a prize.