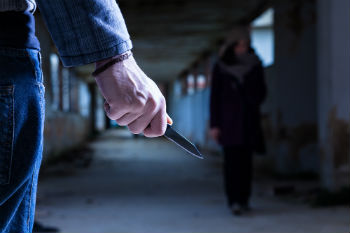 The Government has been urged by the London mayor to reverse its £400m cuts to youth services in order to tackle the problem of rising knife crime in the capital.
Sadiq Khan has launched a new Knife Crime Strategy - backed up by £625,000 of extra funding - to help police crack down on offenders and remove dangerous weapons from the streets.
However, he said that youth services across the country have lost nearly £400m since 2010. He said these services are vital at protecting vulnerable young people and offering them a way out of crime.
Mayor Khan said: 'Young Londoners have lost tens of millions of pounds in funding for youth services since 2011 and this simply has to stop. The only way we can truly beat the scourge of knife crime on our streets is by properly funding youth services – the Government needs to step up, reverse these cuts and help provide the services we need to tackle knife crime.
'No young Londoner should have to accept crime and violence as a way of life. That is what initiatives like Dwaynamics are all about - they are absolutely vital in the fight against knife crime, helping to protect vulnerable children and young adults, and lead them away from a life of crime.'
The new strategy includes measures to target lawbreakers, provide special educational toolkits and metal detetcing knife wands in certain schools, a new media campaign and extra funding for victims of crime.