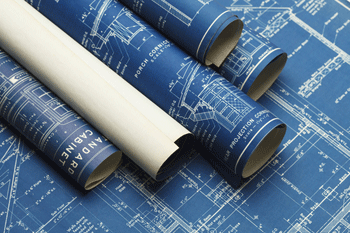 The mayor of London today launched a multi-million pound fund aimed at boosting the housing and planning teams in the capital's local authorities.
Central Government cuts have seen council budgets for planning and development fall by 50% in London over the last eight years. This has served to undermine plans to build new council homes.
Sadiq Khan's new Homebuilding Capacity Fund will allow councils to bid for up to £750,000 each to boost their housing and planning teams.
The bids that will be up for consideration will be those that help to deliver a new generation of council homes, more homes on smaller sites, and proactive masterplans in areas with significant growth potential.
'London's housing crisis has been decades in the making and there is no easy solution – but we will only make progress if councils can take a lead in getting new homes built,' said Mayor Khan.
'In the 1970s London councils were supported by central government and built more than 20,000 homes a year. However, these councils built only 2,500 homes over the last seven years, including 700 that were completed last year.
'Despite wanting to do far more, councils have been hamstrung by swingeing cuts from Government for far too long. My new Homebuilding Capacity Fund won't reverse those cuts - but it will help ambitious councils to enhance their capacity to deliver large-scale new-build programmes.'
The mayor said he was able to launch this fund thanks to the business rates devolution deal between the capital and central Government announced at last years' Autumn Budget.
This sees the capital retain 100% of any increase in business rate receipts above the Government's baseline during the financial year 2018/2019.
Cllr Darren Rodwell, London Councils' executive member for Housing and Planning, welcomed the announcement. 'Boroughs are determined to help tackle the housing crisis by building a new generation of council houses for Londoners,' he said.
'Local government once led the way in housebuilding, but for too long we've been held back by unfair restrictions and underfunding imposed by central government. There is now growing recognition this needs to change.
'This support from the Mayor will help boost boroughs' ability to deliver the homes our communities need. It's a welcome development and boroughs will be keen to make good use of these much-needed resources.'