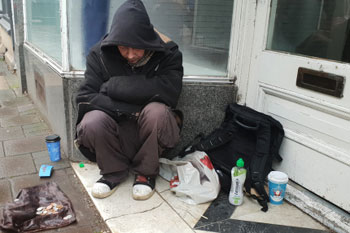 Up to 200 new homes will be built in London to help former rough sleeps and victims of domestic abuse to leave hostels and refuges.
Mayor of London, Sadiq Khan, said the 'move-on' homes programme will help people to live independently before moving into permanent private rented or social housing.
Residents will also be given support for mental health issues, financial management, help finding employment, education or training opportunities, and referrals to other agencies.
Mayor Khan said: 'Once former rough sleepers and victims of domestic abuse have received the immediate support they need, the next priority is helping them move on from hostels and refuges into somewhere safe and stable to live. These homes will offer a vital stepping stone as they are supported to live more independently and move on with their lives.
' It is now crucial the Government urgently funds longer-term accommodation for former rough sleepers and victims of domestic abuse.'
Photo: Pegasus Pics / Shutterstock.com