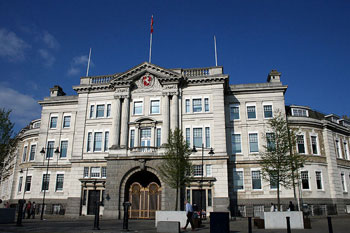 Kent County Council has warned its social services are struggling to cope with the huge rise in the number of children seeking asylum.
The council has called for help in dealing with the number of unaccompanied children seeking asylum, with Operation Stack also putting pressure on services.
Council leader Paul Carter said the council would need £5.5m to deal with the extra demand on services. He said the council had met with the Home Office to discuss the situation.
He said: 'We are now caring for 605 under 18s. Staff are working flat out to support these vulnerable young people through our reception centres and we are urgently looking at new premises in order to expand the facilities.
'We are now working with the Association of Directors of Children's Services to come to a dispersal arrangement outside of Kent as we need places across the country where they can go after assessment.'
As of last night, KCC provided 1,500 bottles of water yesterday plus 300 meals were handed out to freight stuck in Operation Stack, with a further 500 meals and bottles of water being prepared today.