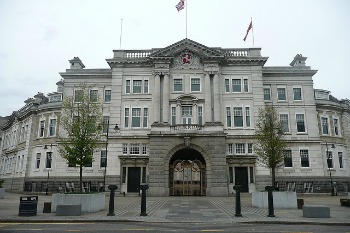 The leader of Kent CC, Cllr Roger Gough, has asked Home Secretary Priti Patel to make it mandatory for authorities to provide support for unaccompanied asylum-seeking children (UASC).
He has also appealed for increased funding for care leavers as he warned Kent's children's services 'have run out of road'.
In a letter to the home secretary, Cllr Gough said Kent had seen 178 new arrivals since January, almost all crossing the Channel in small boats.
The figures are close to the peak levels last witnessed in 2015, when the county council was all but overwhelmed, prompting the creation of the national transfer scheme.
He has asked for the voluntary scheme, in which authorities elsewhere in England take in UASC, to be made compulsory and for the Government to provide 'sufficient funding' for care leavers.
Cllr Gough wrote: 'We are at a point now where it is your immediate intervention that can prevent a crisis escalating into something unmanageable and unsafe for children.
'We need a national solution to this national problem.'
He said that although funding had been increased for cared-for children, a lack of funds to support care leavers remained a barrier to councils coming forward to taking in UASC.
Cllr Gough added: 'I stand ready, as does the county council, to assist in any way we can with that endeavour, but we cannot continue to shoulder this responsibility alone and without your help.'
A spokeswoman for the Home Office said: 'The government takes the welfare of unaccompanied children very seriously and provides funding to local authorities, including Kent, as a contribution to the cost of supporting unaccompanied children and those who leave care. This funding was significantly increased in May 2019.
'The ruthless criminal gangs behind illegally-facilitated small boat crossings put people's lives in grave danger and we are working closely with all our partners to dismantle this illegal trade and bring people smugglers to justice.'