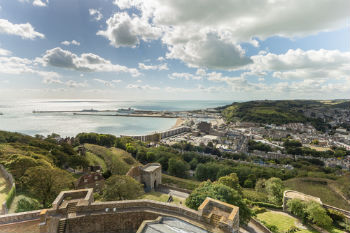 Four district councils are to consider a proposal into the feasibility of creating a single council for east Kent in a move that could save nearly £7m.
Canterbury, Dover, Shepway and Thanet are to consider a high level business case that estimated abolishing the four districts and creating a single council could save £6.8m.
Developed by Local Partnerships and the Local Government Association (LGA), the case found a single council would deliver greater economies of scale, greater resilience and more chance to secure funding.
It also said the transition costs would be recouped in just over a year.
Ashford Borough Council was originally involved in considering the proposed merger, but yesterday announced it no longer intended to be involved in the discussion.
Cllr Chris Wells, leader of Thanet District Council and spokesman for the east Kent districts, said: 'The business case clearly identifies that the creation of a single east Kent council is an ambitious but logical next step for our councils.
'The east Kent districts already have a well-established track record of collaboration and sharing services and a new single council could improve and streamline our services.
'With greater scale and resources it could transform services at a higher quality and lower cost to residents, and strengthen our position economically.'
'Members at each council will now have to seriously consider the implications and to determine whether we continue to the next stage,' he added.
Explaining Ashford's decision not to continue with talks, council leader Gerry Clarkson said: 'Having received the business case we do not believe it is in the best interest for our borough or represents value for money for our residents.
'We also feel it is not in the best interests of the other four authorities for us to continue either.'
However, Cllr Clarkson added: 'It does not mean we have ruled out exploring further opportunities to work more closely or share services with other authorities in the future.
'We have an open mind to this, but now is not the right time for Ashford.'