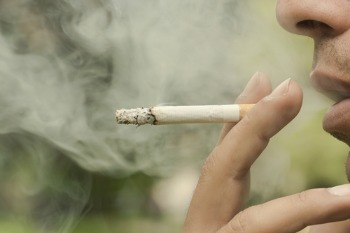 Councils have called for a reversal of public health cuts after research highlighted the danger of people smoking just one cigarette a day.
A report published in the British Medical Journal found that smoking only one cigarette per day is more harmful than previously thought. The risk of someone developing coronary heart disease and stroke is around half that for people who smoke 20 per day.
The Local Government Association (LGA) said the findings emphasise the need for further investment in council-run public health services.
Cllr Izzi Seccombe, chairman of the LGA's Community Wellbeing Board, said: 'Councils have had a significant impact on helping people quit smoking through a range of evidence-based, best practice programmes.
'However, with one in five still smoking, there is clearly a lot more to be done but councils' efforts to help people quit smoking are being hindered by the Government's reductions to their public health budget, which councils use to fund stop smoking services.
'This is a short-term approach which will only increase acute pressures for NHS services further down the line.'