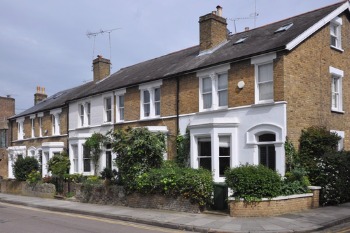 Housing secretary Robert Jenrick has restarted the housing market as part of the Government's plans to ease lockdown.
In a move that will help kickstart building, but will put further pressure on squeezed local authority budgets, small developers will be allowed to defer Community Infrastructure Levy (CIL) payments to councils to help their own cash flow.
New guidance will for construction workers and a 'safer working charter' has been launched in a bid to kick start the house building industry.
Estate agents are also permitted to open and people will be able to move for the first time since lockdown put a ban on non-essential house moves in March.
Mr Jenrick has also announced a series of measures, including allowing builders to work more flexible hours, agreed with their local council and allowing councils and developers to publicise planning applications through social media.
Mr Jenrick said: 'Our step by step plan is based on the latest guidance to ensure the safety and protection of everyone involved.
'This critical industry can now safely move forward, and those waiting patiently to move can now do so.'
Responding to the deferral of CIL payments, the British Property Federation's director of real estate, Ian Fletcher, said: 'It's positive to see builders receive this help to get back to building the homes that the country needs.
'CIL helps to pay for the critical infrastructure that makes places and development acceptable to communities, and this is not about escaping those payments, but a temporary deferment.'
Stewart Baseley, executive chairman of the Home Builders Federation, said: 'The industry sustains hundreds of thousands of people in numerous roles and associated sectors, boosting local economies across the country. A resumption of work will play a major part in helping the economy recover as well as delivering the homes the country needs.'