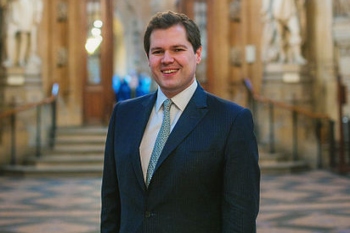 North Yorkshire and Somerset County Councils have been given the go ahead to become single unitary councils, while Cumbria will be carved in two.
Local Government secretary Robert Jenrick gave the unitary plans the green light last night in a statement to parliament.
The plans will see the two tier local government system scrapped in all three areas, with local elections held in May 2022.
In Cumbria, an East Cumbria unitary will cover Barrow, Eden and South Lakeland, while West Cumbria will be made up of Allerdale, Carlisle and Copeland.
Mr Jenrick said: 'I have always been clear that any restructuring of local government must be locally-led and will not involve top-down solutions from government.'
'Residents, businesses and service providers have had their say on what will work best for their area and now councils in these three areas can start planning for the next step.
'Where there is local support, changing the structure of local government can offer better value for money and improved services for residents.'
The announcement follows a letter last week from the secretary of state to councils last week that outlined options for county devolution deals. Unlike previous policy, it did not insist on local government reorganisation as a condition of devolution.
North Yorkshire is currently made up of the county council, Selby, Harrogate, Craven, Richmondshire, Hambleton, Ryedale and Scarborough, while Somerset includes the county, South Somerset, West Somerset and Taunton, Sedgemoor, Mendip. They will each become a single unitary.
Photo: © Stuart Graham