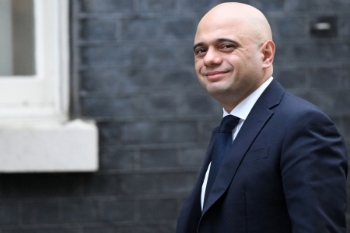 The social care sector is to benefit from a £25m investment aimed at increasing the rate that social care records are digitised.
Social care secretary Sajid Javid today published a new health in data strategy, Data Saves Lives: Reshaping Health and Social Care with Data, which aims to transform the way that data is used in health and social care to drive efficiencies, tackle the COVID backlog and future-proof the system.
The strategy reiterates the Government's commitment for at least 80% of social care providers to have digitised care records in place by March 2024. It states that £25m will go towards achieving this aim.
The strategy also seeks to ensure that patient information remains safe through the introduction of Secure Data Environments. These will be made the default for NHS and adult social care organisations to provide access to de-identified data for research. This means data linked to an individual will never leave a secure server, and can only be used for agreed research purposes.
NHS patients will also have greater access to GP records through the NHS App and power over how data is used including simplified opt out processes.
Mr Javid commented: 'Earlier this year I set out a range of stretching targets for digital transformation in health and care, and we're making great progress.'
'This landmark document will look at how we can build on this momentum and apply the lessons challenges ahead of us, including tackling the COVID backlog and making the reforms that are vital to the future of health and care.'