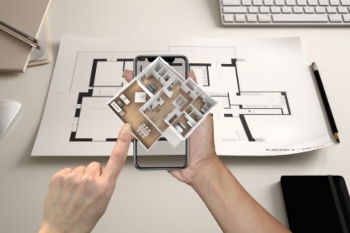 As we settle into the new year there is renewed impetus from the government to move forward with its planning reforms, reforms which were expected in 2021.
Sector concerns have been listened to and the new policies are likely to consider recommendations from a House of Lords committee report that highlighted shortfalls in the government's plans to build 300,000 homes a year. This is a key policy for the current administration.
Putting aside the politics, let's not forget the reason why this is important. Britain's current planning system was created in response to a post-war need for large-scale rebuilding. While successful in its time, modern planning needs are very different from 70 years ago. These differences make the current system unfit for purpose and in need of an upgrade.
Increase accessibility and transparency
So, what will the government do to improve the current planning system? Digitisation has always sat at the heart of the reforms and planning it seems will be no different. This was demonstrated by the news that 16 councils will take part in trials using technology to simplify and speed up the planning process.
The current system we have in place is very paper based. People have to attend events or scour documents to find information on projects. Instead we must focus on data, not documents. By putting these services online, we immediately make planning more accessible to more people.
It isn't only people and communities that could make use of a digital planning system. Developers and councils could also increase support for projects and reduce the time it takes to get them approved.
Providing greater access to plans increases transparency. And, with more people engaging, this can increase the support for projects. The silent majority aren't always aware of what's being proposed, so they're unable to engage and share their views.
When it comes to planning, it's often only the voices opposing plans that are heard. By making details available to more people, it will encourage views from all sides to be shared. Digitalising feedback forms lets people share their thoughts remotely. This will give them more confidence to come forward, get involved in the process, and make sure everyone's voice is heard.
Providing the framework for smart tech
Digitalising systems also creates opportunities to install smart tech, such as augmented reality (AR). Tools like that allow people to see what a completed development will look like as if they were there. This gives them more understanding of, and confidence in a project, as they're not relying on documents that can be hard to understand.
However, digital planning doesn't need high-tech solutions like AR. Even little changes can improve the process, such as publishing information online. Currently, information on projects is sent via post – at best. You might even have to go to the council to retrieve the documents. Putting more information online removes waste and barriers, as information can be accessed at the touch of a button.
Planning reform has been a long time coming. It's positive to see the government considering what can be done to make the system better. There is no one-size-fits-all solution. One way to make small changes that make a big difference is through digital transformation. By embracing technology, we can modernise the UK's outdated planning system to make it more inclusive. Ultimately, this benefits developers, councils and the communities they serve.
Glen Ocskó is head of local government at Made Tech