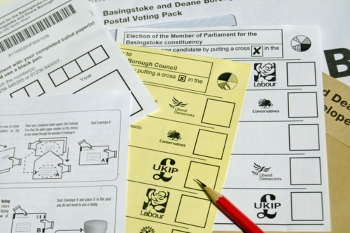 The Elections Bill has reached Committee Stage. Much of the noise is around voter ID. But this is not a single-issue Bill. It cannot be considered in isolation, but must rather be looked at from the perspective of where we are as a democracy and how elections are currently run.
Any new electoral law teeters atop a pile of legislation dating back 149 years to the 1872 Ballot Act – laying out our tradition of ballot papers and pencils on strings.
Fundamental change came 38 years ago, with the Representation of the People Act 1983, laying the major framework for how elections are run today.
Since 1983, a further 29 pieces of primary legislation and a huge 68 pieces of secondary legislation have all impacted on how electoral registration and electoral administration is run. This includes the devolved nations, who continue to diverge from UK practice on a national level.
Read the full feature for free here.
Photo: BasPhoto / Shutterstock.com