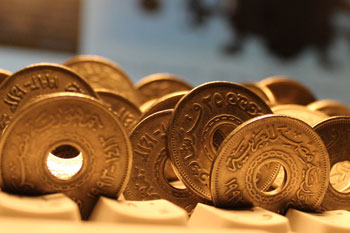 Making stretched financial resources go further is an unrelenting task for local government. Against this challenging backdrop, councils have started to explore Islamic Finance as a potentially cheaper but also a more ethical source of funding.
Of recent times, unsecured loans from the Public Works Loan Board (PWLB) have been the go-to funding source. However, funding through Islamic Finance is garnering increased attention, as it has the potential to offer a lower cost of finance coupled with a positive social impact.
The principles that underpin any Islamic Finance transaction are ethical in nature. Moreover, Islamic Finance sits alongside, or even within, the precepts of ethical investment.
Firstly, every transaction must have an underlying asset. It cannot be either a synthetic derivative product or just the advancing of cash alone. When the global financial crisis hit, this protected the Islamic banks and their investors, who did not suffer the implosion in value of derivative contracts that was witnessed elsewhere.
A second key characteristic is that all parties must share in the risk and the rewards from the underlying asset. One party may have a fixed rate of return, akin to a loan, and one party may have the remainder of the returns, akin to an equity investment. The risk of the performance of the underlying property is still shared, however.
At this point, it is worth highlighting a common misconception regarding Islamic Finance and the charging of interest. Unfortunately, even in ethical finance, there is no such thing as free money. Within Islamic Finance, however, there is a central requirement that money must be put to constructive use before it earns a profit.
When cash idles in a bank account or is advanced alone without taking on risk in an underlying asset, from an Islamic Finance perspective it is not viewed as deserving of a return. Hence, it is neither the making of a profit nor the setting of a rate of return that is an issue; it is simply how that profit is earned.
Thirdly, and more broadly, Islamic investments should aid the advancement and cohesion of society. The terms of the investment must be clear and transparent. The outcome of the investment must also not be down to pure chance.
Whilst these aims are principled, ethical and laudable they also provide a value for money source of funding. Such is the international demand for exposure to ethical and Islamic Finance investments, the pricing in this market is often cheaper than central Government's PWLB. Anything cheaper than the PWLB rates should constitute Value for Money.
By utilising Islamic Finance to provide a cheaper source of funding, councils and local government authorities are also opening up an investment opportunity for ethical and Muslim investors. As noted in the Government's recent Civil Society Strategy paper, financial inclusion is a key part of social inclusion and cohesion. Increasing economic participation helps widen wealth distribution and asset ownership in the wider community.
For good reason, the UK has established itself as the Western hub of ethical and Islamic Finance, with the Treasury commenting that the Government is committed to ensuring the on-going success of the sector.
Islamic Finance may not be a panacea for all financial constraints. However, it can deliver Value for Money to rate payers, broaden economic participation and wealth distribution across communities and raise a council's profile for further direct investment domestically and overseas. Aims and ambitions at the moment perhaps, but ones that could easily be counted as successes and achievements in the very near future.
Stuart Jarvis is from Rosette Merchant Bank