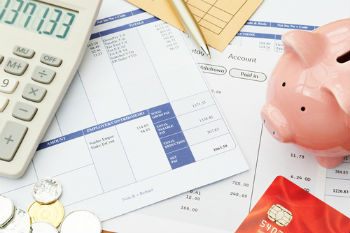 The right to an automatic pay rise every year, long-enshrined in local government and other parts of the public sector, has some obvious benefits from the employee's - and the employer's - points of view.
Being sure of an annual increase, albeit perhaps a relatively small one, rewards experience and promotes loyalty, thus potentially improving cohesiveness and morale and reducing the expense of dealing with staff turnover.
But the annual increment has been disappearing in the local government world. For a number of reasons, it is beginning to look like an endangered species.
About three-quarters of councils pay automatic annual increments, and the resulting 'pay drift' is thought to add 1%-1.5% to the annual local government pay bill on top of basic rises - though this also includes the extra cost of promotions and other increases.
But the latest figures show the proportion of people receiving increments has been decreasing. There are several reasons for this, some systemic, some to do with councils' own employment policies and others related to budget cuts resulting from the Government's austerity strategy.
Partly as a result of new, simpler grading scales introduced about 10 years ago in most councils, the majority of longer-serving staff - perhaps around 70% - have now reached the top of their grade and will not therefore expect further annual increments.
Further, many councils have had to make savings by restricting recruitment and reducing their workforce - often by around 40% - so there are fewer staff joining at the bottom of grades who can look forward to several years of annual increases.
Added to this, at least in part because of Government budget cuts, some councils decided to freeze increments, as in the case of Nottingham City Council.
Other reasons for the move away from automatic increases are more related to pay and labour market strategy. When implementing 'single status' policy around 2010, many councils took the opportunity to make a stronger link between performance and incremental progression. So staff were now required to demonstrate good or in some cases excellent performance before they would be given an increment and a growing number of councils have adopted some kind of assessment before people move to a new pay point, or some more general form of performance-related pay.
In a period of fundamental change in which skills were becoming more generic, in technological, programme and project management, for example, many councils started to review their pay policies to deal with recruitment and retention problems.
They took the view that they had to adopt a more flexible approach to compete with the market across all sectors - rather than one in which staff are given increases simply because they remained with their employer another year.
There is some evidence to support this approach - research suggests local government rates compare unfavourably with the private sector for comparable IT and planning roles, for example, so councils may be justified in deciding they need to offer more for these particular roles, counter to the idea that everyone should receive a pre-determined rise.
Many councils have dealt with this kind of specialist labour shortage by offering supplements to attract high-quality candidates to 'hard to fill' professional roles in areas including social work, building control and accountancy - and they are advised to keep any such extra pay in line with market rates, not to increase them automatically.
It is inevitable that hard-working local government employees who have become used to an annual incremental pay rise will protest if it is threatened, especially when their overall pay has been dramatically cut in real terms over recent years.
How many more councils will decided to risk a dispute by going for a more market-driven approach to pay remains to be seen. But in a well-managed local authority it would seem sensible to have an intelligent and informed debate about the balance between an approach which encourages loyalty and stability against one which gives employers flexibility in a competitive market place.