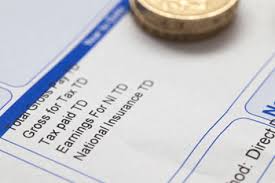 Nottingham City Council was wrong to impose a freeze on incremental pay rises, the Court of Appeal has ruled.
The council decided to stop paying the annual increases, linked to their jobs as they move up salary scales, in April 2011 to save money.
But staff could now receive the rises although the council says it is planning to appeal the ruling.
A spokesperson said the council was 'extremely disappointed' with the decision and warned it would result in 'a major additional cost at a time when our budget is under huge pressure as a result of Government cuts.'
They said: 'The decision to freeze these pay rises was taken to avoid cuts to jobs and services wherever possible and has saved the equivalent of around 1,000 full time jobs.
'Had it not been introduced, further significant cuts to services and job losses would have been unavoidable.
'We will review the detail of the decision to assess the full financial implications for the council. As these could be significant, we are planning to lodge a further appeal.'
The local government union Unison, which backed the legal challenge, claimed the council's policy was unlawful because staff had a contractual right to incremental wage progression.
The claim was dismissed when it was first heard in 2015 but the union challenged the decision at an employment appeal tribunal. The council then appealed against the judgement and the case went to the Court of Appeal.
Unison general secretary Dave Prentis said: 'The judges have found unanimously in favour of the council employees. Nottingham City Council was completely in the wrong to try to prevent its staff from getting the pay rises they were due.
'In any organisation, where salary scales are linked to jobs, employees' contracts of employment state that each year, as they gain more experience and move up a point, their wages should increase.
'While there's much sympathy for cash-strapped councils struggling to provide services for local communities, while the government is slashing their funding, Nottingham shouldn't have been making its employees pay the price.'