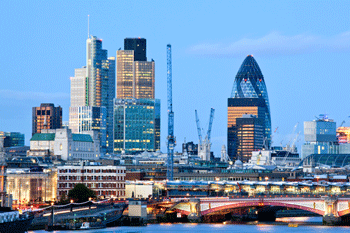 An increase in the number of tall buildings planned to be built in London looks set to deliver over 100,000 new homes.
The fifth London Tall Buildings Survey from New London Architecture (NLA) revealed there are now 510 tall buildings in the pipeline, with a 'record number' of 115 schemes under construction.
This up from 455 and 91 respectively, in 2016.
Since 2014, 122 tall buildings have been completed and a further 96 are expected to be completed over the next two years.
Out of the 510 tall buildings currently in the pipeline, 90% are residential and have the potential to deliver 106,000 new homes.
Almost a third of the entire pipeline is in zones 3, 4 and 5, particularly in Opportunity Areas and around transport connections.
Peter Murray, chairman of NLA said: 'We continue to see a steady increase in the number of tall buildings coming forward and with London's population continuing to increase and the demand for new homes only getting higher, our view remains that that well designed tall buildings, in the right place, are part of the solution.
'Uncertainties and challenges to deliver these tall buildings remain, which is perhaps why we are seeing a slight slowdown in the in the number of applications, construction starts and completions.
'However our reports over the past five years show us in the right places, towers allow us to use the finite resource of land very efficiently.'