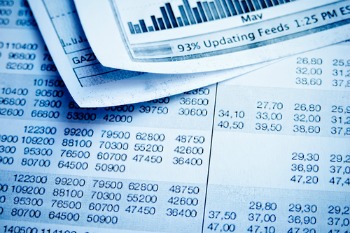 Local authorities borrowed £1.6bn more in the first half of this year compared to 2014, according to figures published yesterday by the Office for National Statistics.
The figures show that while public sector net borrowing was down £1.6bn on the previous year, this was offset by the increase in local government borrowing.
In its commentary on the statistics, the Office for Budget Responsibility (OBR) said the drop in borrowing was mainly due a 3.9% increase in central government accrued receipts from increased taxes.
The OBR said the increase in local government borrowing would lead to 'considerable uncertainty' as it had forecast a £0.7bn full-year drop in July.
The OBR stated: 'Provisional local authorities' estimates are often subject to significant revision, but this clearly represents a source of considerable uncertainty for our November forecast.'
TUC General Secretary Frances O'Grady said the figures showed the government was borrowing at four times the rate planned for this year.
He said: 'Instead of clearing the deficit, severe public spending cuts have slowed down the recovery and held back wage growth, leaving income tax revenues and national insurance receipts much lower than expected.
'The chancellor is in danger of repeating the mistakes of the last parliament with further public spending cuts that put the recovery at risk. This would damage the tax base and leave the public finances in a mess for even longer.'