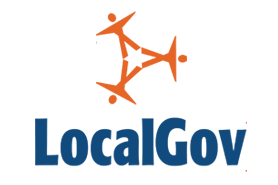 Recently, LocalGov reported that teenage drop-outs are costing over £800m. With schools and colleges being funded based on student numbers rather than offering varied courses, a Local Government Association study suggests 12% of all government spending on education and skills for young people after the age of 16 is lost as a result of students not completing their studies, failing to achieve the qualification or simply quitting the course early.
This is indicative of a larger issue and points towards a problem with the prospectus of courses available. If time was spent on helping 16 year olds choose the right option for them, the drop-out rate would be likely to reduce, meaning less budget waste and more successfully qualified young people entering employment.
Another recent report, commissioned by the Aspire Group, which includes apprenticeship provider PM Training, warned that proposed government reforms to the apprenticeship framework may mean that a second tranche of school leavers who would be best suited to apprenticeships or skills based training may not be able to commence their studies.
The issue centres on the suggested academic requirements for entry onto apprenticeships, and the risk is locking many young people permanently into unqualified jobs, or even no job at all. The potential rise in those classified as Not in Education Employment of Training (NEET) is not encouraging.
The academic requirements in question relate to the attainment of a grade C as a minimum in both GCSE English and Maths. While admirable to hope to achieve these as baseline standards, the impact is wide – and while certain elements of both qualifications would be beneficial to an apprentice, depending on the actual apprenticeship, they are by no means vital.
Being able to read and write, and having basic numeracy skills are a more suitable prerequisite, but requiring a C grade pass at GCSE may involve an understanding of concepts and themes that will have no benefit whatsoever. In these cases, the qualification becomes a tick-box exercise, and the failure to attain them becomes a contributing factor to a number of government statistics, But on the other hand, it condemns a young person who may well have thrived and had an extremely successful career, potentially even creating employment for others and contributing greatly to society as a whole, to unskilled work, with little or no prospect of advancement and development.
The second proposed change to the framework relates to the plans to move payment of apprenticeship training to the employer. The impact to small and medium sized businesses would be significant and will most likely mean that they simply do not take on apprentices.
Instead, the Impact and Foresight report recommends three things:
The establishment of a social inclusion fund that will cover the costs of apprenticeship training for those who classify as NEET
Allowing employers options in how they fund apprentices' training
Retaining level 2 apprenticeships and a degree of flexibility in achieving the required standards in GCSE English and Maths
Will Nixon is chief executive of PM Training