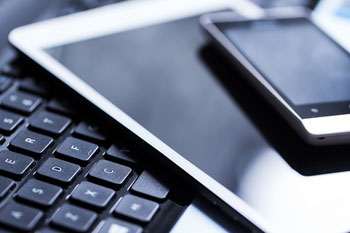 Senior ICT managers should be planning their future strategies around 'platforms' and 'places', says Socitm.
A new Socitm briefing has argued 'place as a platform' encapsulates the future for ICT service delivery in local public services.
The society for IT/digital leaders defines 'platform' as digital skills, networks and associated infrastructures, and 'place' as a whole locality.
The briefing - entitled Platforms and places: the foundations for future ICT service delivery - described the 'place as a platform' approach as a 'root and branch' overhaul of the role, structure and usage of ICT to deliver digital public services in a whole locality, rather than just within a single organisation.
Making a platform for the future involves choices of service delivery models, systems architectures, and a concept of 'place' that is much more than the immediate organisational ICT estate, the briefing argued.
It also entails development and usage of applications that are innovative and enabling of others, and the deep involvement of individuals and communities in services design and redesign.
Socitm identified four key elements in setting strategic direction and designing place-based platforms:
• people with the right skills and experience who will do the job of building the platform and then developing and using it well;
• service delivery processes that people will execute in order to achieve the best possible local public service outcomes;
• an optimum technology approach that makes it faster, better, and cheaper for people and processes to deliver digitally-enabled services; and
• data and information management practices that facilitate rather than impede the other elements.
'Platforms and places are respectively essential components and concepts for delivering local public services in future,' said Martin Ferguson, director of policy and research at Socitm.
'Austerity is not the only reason for adopting such thinking - it makes sense in a web-enabled, digital era whatever the economic circumstances.'
'Competition as well as collaboration will increase in future. People should be acting now. Those who do not make progress could well fall to services provided by someone else.'