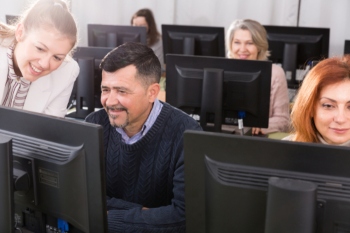 Hull and East Yorkshire's tech sector is one of the fastest growing in the UK, new figures have revealed.
Published by Adzuna and Dealroom, the figures show the region's number of digital employees are expanding by 8% per year.
To help keep digital skills growing across the Humber region, the Government has today announced the new Local Digital Skills Partnership.
Following a successful pilot, the partnership will see £37,500 invested to improve the digital skills of thousands of people.
Hull City Council leader, Daren Hale, said: 'The Humber region has led the way in boosting digital skills and creating opportunities in the digital sector, so I'm pleased that the government has recognised the success of the Humber Local Digital Skills Partnership pilot.
'The council has continued to support the LDSP, sitting on its steering group to offer support and expertise to help shape the digital future of the city. The partnership has proven to be very valuable to the council and the local economy.'