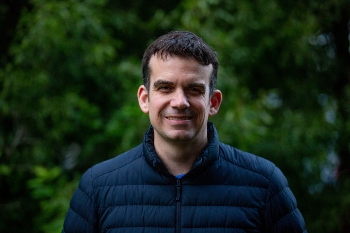 There is no doubt that agency personnel offer valuable support for a multitude of areas within the public sector. This has been illustrated with the events of the past 12 months; during which we have seen exceptional levels of staff sickness, absence, and seesawing demand for local services. Yet an overreliance on a temporary workforce will not only send staffing costs rocketing, but it can also negatively influence employee morale and engagement.
Fortunately, there is an approach that allows leaders to balance budgets and unpredictability at the same time, one that requires rethinking attitudes to staffing. This approach is one I call 'dynamic staffing' and brings the elements of an agency mode into play, but without the higher costs. Setting full-time staffing levels to a minimum required for operational stability and using a flexible pool of workers to cover all other levels of demand, is how dynamic staffing combines the benefits of an agency approach with more stable budgeting.
To do this, there must be a clear distinction between static roles – those that have a fixed rota pattern, and do not change with demand – and dynamic roles – those that can be filled from a pool of people who work non-fixed hours.
This dynamic staffing allows leaders to respond swiftly to unpredictability. Once the overall proportion of permanent staff numbers and dynamic reserves are identified, you can begin mapping your dynamic reserve skills against your staffing needs. It is important to keep the following in mind when doing this:
Identify which skills are in demand.
Map the skills you already have available (in your reserves, or amongst staff you can transition to your reserves).
Map the skills you need against your operating hours to understand peaks and distribution.
Compare your operational needs to the skills and availability you have.
Recruit for skills gaps or availability gaps and prioritise those who can perform multiple skills.
Be intentional about hiring people seeking dynamic/flexible work and whose desired availability matches your shift needs.
We have seen this approach used in the NHS in recent years, resulting in great success in cutting staffing costs. Trusts have significantly reduced temporary worker spend by working alongside agencies and introducing a capped fee to ensure the costs are kept low, whilst also driving the money saved back into building a bank of staff for each healthcare location to dip into. This has enabled the NHS to save money whilst also allowing the bank staff the same flexibilities as if they were working for an agency.
Dominic Raymont, national workforce deployment lead, National Vaccination Programme at NHS England, led the NHS's temporary staffing programme which has reduced agency cost by £1.2bn (a third) in three years. When I spoke to him recently, he described the benefits of using this model, not only in terms of reducing costs but also highlighting the employee benefits:
'Agencies are really good at providing short term staff into specialist roles and that's really where we want to be working with the agencies,' he said. 'Where we buy in lots and lots of staff from agencies, that is an area where some of them could be procured through banks which then gives that volume of staff available to the trusts and makes them less reliant on agency staff.'
This flexible 'agency' style bank model hints to a future of mobilising key workers as and when workload fluctuates, paving the way for significant reductions in staffing costs while employees can enjoy flexible working patterns and a better work/life balance.
Offering staff flexible hours, the ability to increase or decrease working hours depending on workflow or personal commitments, the choice to say no to working certain hours or days and the benefits of being able to schedule holiday easily and in response to a changing diary are invaluable. Bringing these types of employee benefits to a variety of roles could be the difference between building an engaged and motivated team or having to consistently outsource or recruit to cover staffing needs, as well as attracting and retaining people.
Scott Erwin is CEO and founder of HireHand