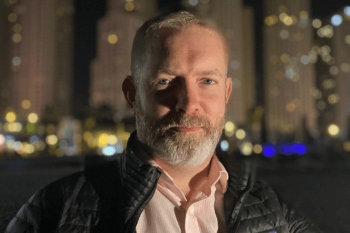 Since the inception of blockchain, it's often been seen as a concept belonging to the computing and coding elite - and more often than not, hand in hand with cryptocurrencies. But as we find ourselves at the intersection between massive advances in tech and a post-pandemic society plagued by uncertainty and trust issues, there's huge potential for distributed ledger technology (DLT) to improve how societies operate.
Despite blockchain and cryptocurrencies being the most known uses of DLT, its potential goes far beyond this. From online transactions and healthcare to increased transparency in government services and supply chains, DLT is set to have a meaningful impact on how things are done, and governments globally are realising this too.
The possibilities presented by DLT for governments are undeniable. With properly implemented trust systems, governments of all kinds can combat fraud, automate manual processes such as age verification, and improve methods of authentication and trust, even potentially as far as electronic voting. DLT can enable communities to redefine legacy architectures of governance and law, reigniting faith in a true democracy.
It's the decentralised nature of DLT which makes it special. In contrast to the Internet which focuses on the exchange of information, DLT focuses on the exchange of value and is able to provide safer, more efficient and cost-effective ways for organisations to interact digitally.
In essence, this immutability (meaning data can't be amended or deleted) makes it possible to trust the information kept on the database without depending on a central institution. It can revolutionise the way that societies and governments operate by making it easier for multiple contributors to work together.
With our lives becoming more digitised post-pandemic, there is a growing concern over the ability of those collecting our information to protect our personal data. One emerging potential solution is the evolving concept of self-sovereign identity (SSI). According to the SSI model, an individual has control over their identity and is the final arbiter of who can access and use this data. We are now seeing the development of privacy-preserving vaccination certificates, digital identity wallets, and decentralised data verification and certification services that streamline processes like visa applications and workplace credential checks.
One of the most substantive areas where DLT can help to improve things, in terms of both efficiency and security, is healthcare; in particular how and where health records are stored. DLT presents the mechanism for providing a comprehensive record of all our health data, which can be accessed by approved clinicians while remaining in an individual's control. And its potential doesn't end there: innovators are working to add homomorphic encryption to these DLT-based records which would enable data to be processed and used by third parties for research or administration purposes, without having visibility of the private, decrypted data.
Schools can also benefit from this approach, regardless of whether or not they're in the state or private sectors. DLT systems could allow educational settings to capture who needs additional support, both financially and educationally, whilst being able to pass this information on, across the given students' educational life cycle. Often it's those who need the most support that are penalised the most by complex, disjointed systems. By enabling DLT for educational purposes, this could become captured and automated, with only the right people seeing the necessary information at the relevant time.
This continuous, joined-up flow of data is at the core of DLT's value. We as citizens are far too used to having to input the same information time and time again, whether that's during a job application or filing a tax return. The need to upload all sorts of personal information, such as your date of birth, address and national insurance number, only to have to do it all over again the next day is both inefficient and prone to errors and inconsistencies. Further, it results in the government having a monopoly on digital identities and personal information. DLT allows for this data to be shared with the right people, avoiding double data entry whilst providing confidence that it has not been tampered with.
It's clear that, despite the widespread disillusionment that DLT (and more specifically blockchain) is simply limited to NFTs and cryptocurrencies, governments and councils are embarking upon projects to fully assess the capability of DLT and how it can be incorporated into day to day processes, and there's never been a better time to explore its potential.
David Coleman is CPO at iov42