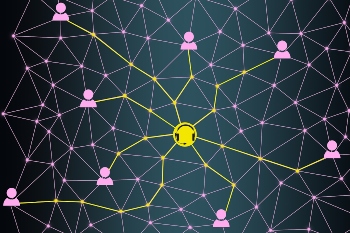 Wherever you look in local government, collaboration tools build workforce engagement and support high-quality services for residents, customers and electors. One of the biggest success stories is Microsoft Teams, which is the preferred collaboration platform for many local authorities and is increasingly at work in contact centre environments.
Teams' use has been turbocharged by the pandemic, reaching a 115 million daily users according to Microsoft. In local government, the full integration of Teams with contact centre systems is enabling agents to achieve faster and more effective call resolution across a vast range of services at a very difficult time.
How Teams can transform local government contact centres
The challenges facing local government, especially during the pandemic, are severe. Residents or service-users want quick resolution of often acute problems, or complex queries across education, public health, sanitation, taxation, revenue-collection, security, transport, planning and local democracy. Besides phone and email, they increasingly expect to be able to seek help via instant messaging, text or video from any device, and have their inquiry handled effectively and seamlessly.
Integration of Teams with contact centre systems tackles these challenges head-on. It delivers a powerful collaboration environment right across the organisation that provides more rapid and more effective resolution. The key to its success is the way it extends the capabilities of the frontline agent into the middle and back offices, streamlining processes to improve customer experience and outcomes. Agents have fast access to the information or subject matter experts they need, using Teams' multiple functions, including chat, video meetings and file storage. As a result, the whole organisation is far more agile and service-driven. Putting together a quick response team in relation to a health or public safety emergency is much easier and faster, for example.
On a more routine basis, integrating Teams with an omnichannel contact centre solution delivers enhanced levels of customer engagement. With more extensive collaboration capabilities, organisations gain better insight into the content and progress of the call. Agents have improved access to frontline staff or managers who have expert knowledge, and where required, to online/offline documentation. This can then be quickly provided to residents in their preferred format.
If a caller requires support from a subject matter expert, for instance, they can be quickly connected to engage with those available at that moment. Experts can be deployed remotely, helping facilitate "follow the sun" support. The overall result is to improve First Call Resolution very significantly. Local authority call centre solutions integrated with Teams enable agents to handle between 30% and 40% more calls in some cases.
The further benefits of integration
Yet, this is not where the benefits end. Integration of the contact centre with a local authority's CRM system enables agents to access relevant information about the resident or service-user on the call and the issue at hand, helping them resolve the problem, and easily share information with other agents, if required. At the same time, a contact centre chatbot can "listen in" to the call and provide appropriate agent guidance regarding additional customer service options. When they feel in need of quick support, agents can request assistance very simply.
Properly integrated, Teams also helps agents develop their own expertise. A well configured and comprehensive knowledge base can quickly become the "go-to" tool for inquiries. However, when exceptional cases arise, agents can be provided with more specialised service information via the knowledge base as well.
Creating greater visibility through call recording and quality management
For contact centres, the need for call recording is also becoming more common, regardless of which field of local government they operate in or which service they provide. Many local authorities understand the need to record voice interactions with callers for regulatory compliance or change requests. Integration with Teams means interactions of all types – voice calls, screens scrapes, and text – are not just recorded, they are fully indexed, searchable, and extracts can be easily exported to email as required. Caller profiles are much more comprehensive and can be complemented with information gathered from other channels.
Effective embedding and integration of Teams as an important part of the toolset in contact centre systems, gives local government organisations the ability to improve service levels by ensuring their agents are as well supported as possible.
Collaboration is the fundamental requirement, especially across the often-complex web of district offices, services, departments, arms-length organisations and partners. Collaboration in this environment is essential to delivery of the best possible customer experience. Thanks to the ability to integrate communications hub-based technologies such as Microsoft Teams, this is a level of collaboration well within reach of all local government organisations.
Jeremy Payne is VP of alliances at Enghouse Interactive