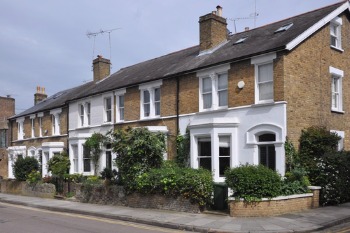 The Government may avoid having to use legislation to extend Right to Buy, after housing associations put forward their own voluntary proposals for reforming the scheme.
The National Housing Federation (NHF) has put forward a proposal to Government that would give 2.3 million housing association tenants the opportunity to own their own home, in return for being fully compensated for the discount.
The NHF also called for housing associations to be allowed not to sell a home under some circumstances, instead offering the tenant a 'portable' discount to purchase an alternative property.
Communities secretary Greg Clark said the proposal presented by CEO of the NHF, David Orr, was in three parts: 'The first is that the opportunity of extending the Right to Buy will be embraced by the sector. In keeping with the housing association tradition to empower and meet the needs of their tenants, associations would give the chance - not just of some of your tenants, but to everyone who wishes to take it - to own their own home.
'The second part of David's proposal is that the sector will be a major force in building new homes. Every home sold would trigger a new home being built by a housing association, on a one for one basis. For every tenant who exercises the Right to Buy, our housing stock would rise by one.
'The third part of David's proposed agreement, is to make an historic change, to provide the means for every tenant who wants to - new or existing - to have the opportunity to acquire a stake in a home that can increase over time.'
The Local Government Association welcomed the proposals but called for councils to be given similar freedoms.
'It is critical that councils are supported in a similar way to manage their assets and it is now important that councils have similar flexibilities and should be able to retain 100% of all receipts from sold assets locally so that they can quickly build replacement homes,' said a spokesperson.