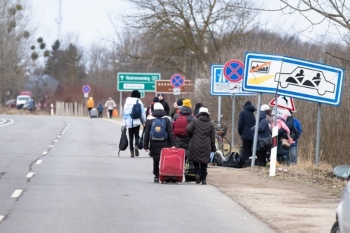 Watching events unfold in Ukraine has been a paralysing experience. It feels trivial to write about anything else, but anything one attempts to say about it feels inadequate to the brute enormity of the invasion.
Yet we have a duty in local government to look at the situation as clearly as we can and to think about what we can contribute.
In Ukraine itself local government is very much in the frontline with mayors playing a key role orchestrating the defence of their cities. Our role is nothing compared to that, but councils in the UK – nonetheless – have a part to play in several practical respects, and in two ways that are intangible but no less important.
The UK has taken in far fewer Ukrainian refugees than other European and NATO countries but, under political pressure, this number is sure to grow – and as it does councils will take the lead in crisis housing, resettlement and support. We already saw councils take this role effectively with little government support or guidance after the evacuation of Kabul and they are actively preparing to do so again.