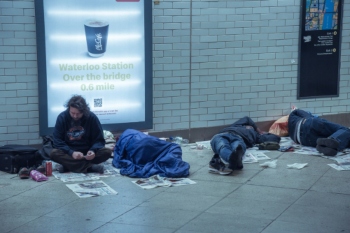 Councils were only able to help a fifth of households at risk of homelessness to stay in their existing home, a charity has warned today.
Shelter said the new figures show councils found almost 70,000 households to be homeless or at risk of homelessness in July to September 2020.
However, half (49%) were not helped to find a new home, highlighted the 'gross shortage' of available social housing.
Polly Neate, chief executive of Shelter, said: 'COVID-19 has ripped open the cracks left by the gross shortage of decent social homes in this country. Thousands of people are struggling to survive the pandemic without a home thanks to decades of political neglect.
'Even with the curbs on legal evictions, people are still being thrown into homelessness as they have throughout. From the taxi-driver sleeping rough because the council say they cannot help, to the mother fleeing domestic abuse in search of a place of safety – this pandemic continues to be a never-ending nightmare.'