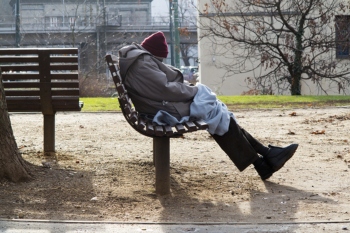 Home Office rules 'undermine' efforts to end rough sleeping and should be 'scrapped immediately,' a charity has said.
Chief executive of Homeless Link, Rick Henderson, warned the rules, which will allow the Government to consider refusing or cancelling permission to remain in the UK on the grounds of rough sleeping, would 'drive people away from the support they need and will hamper efforts'.
He said: 'Fundamentally, this policy goes against decades of good practice and learning on what works to support people who are sleeping rough, especially those who struggle to engage with services.
'To achieve the goal of ending rough sleeping by 2024, we need a joined up, cross-government approach that is not compromised by hard-line immigration policies.'