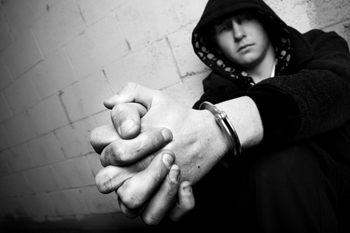 A children's charity has called on the Government to introduce a national strategy to provide early help for children at risk of exploitation rather than a strategy that focuses on 'hot spots'.
The Government is making over £130m available to tackle serious violent crime in the coming year. This includes £30m to help the police take targeted action in the parts of England and Wales most affected by serious violence.
This funding package also includes up to £23m for new early intervention programmes that will help stop young people from being drawn into violence.
'I am determined to cut crime and make our streets safer, which is why we are recruiting 20,000 more police officers, introducing new stop and search powers, and giving the police the resources they need to go after the serious violent criminals causing misery in communities,' said home secretary Priti Patel.
'But when it comes to gangs and serious violence, we must also tackle underlying causes. That is why we are investing in new early intervention programmes to stop young people committing these crimes in the first place.'
Mark Russell, chief executive at The Children's Society, welcomed the funding announcement but emphasised that a national strategy was needed to help identify children who are at risk of criminal exploitation.
'We welcome the Government's focus on early intervention, which is much-needed following years of cuts to early help through children's social care and to services like youth clubs,' he said.
'So-called "reachable" moments, such as when a young person is arrested or is admitted to A&E should be used to identify and provide vital support in response to risks like grooming. However, they come at a point when exploitation and violence may be deeply embedded in a child's life.
'It's vital there is a strong focus on identifying the warning signs at a much earlier stage, supporting young people before they become trapped in a cycle of exploitation and taking timely action against people grooming them.'
Mr Russell continued: 'Early help for children and families and action to tackle violence should be available everywhere, not just in hotspot areas, and we are calling on the Government to introduce a national strategy focused on safeguarding children who are criminally exploited.
'We want this type of exploitation to be defined in law and for this strategy to be used to end the postcode lottery when it comes to identifying and supporting young victims, and ensure early action is taken to disrupt the criminals who exploit them.'