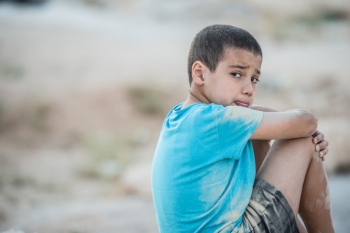 The Home Office has written to 29 local authorities directing them to help unaccompanied asylum seeking children.
The National Transfer Scheme has now become mandatory, requiring all local authorities with children's services to accept transfers of unaccompanied asylum seeking children.
The change to the previously voluntary scheme was made to ease pressure on authorities on the south coast, which faced an increased number of arrivals from across the English Channel.
In December, the Government directed 177 local authorities to take part in the mandatory scheme. The minister for safe and legal migration Kevin Foster has now written to the final group of 29 local authorities and directed them to take part.
Mr Foster said: 'I am grateful for the continued support of local authorities who have already stepped up to help more unaccompanied asylum seeking children.
'Mandating the scheme has already led to additional placements but we know there is more work to be done.'
Regions could be allowed to come up with collective targets for the number of asylum seekers they agree to look after, The MJ understands.