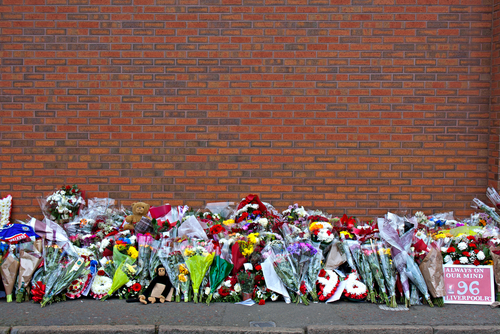 Liverpool City Council will award its highest honour to the Hillsborough 96 and to those who campaigned on their behalf.
The Freedom of the City honour will be posthumously awarded to each of the 96 people who died at the Sheffield Wednesday ground on 15 April 1989.
It will also be awarded to key figures who took part in the 27 year campaign to discover what happened on that day. This ended last month when an inquest jury ruled the 96 victims were unlawfully killed.
Mayor of Liverpool Joe Anderson said: 'The fight for truth and justice over the last 27 years has involved many people, not least the families of the 96 who we honoured with the Freedom of the City back in 2009.
'Today we are announcing that we want to bestow the honour on those who died, together with a number of people who have played a pivotal role over many, many years - not just in the Hillsborough campaign, but who, through their actions, have enhanced the life of the city as well.'
The mayor also highlighted the role the campaigners played in revealing the truth behind what he describes as a 'wall of lies'.
'It has needed tremendous diligence and persistence to demolish the wall of lies that was cruelly created by the establishment to deflect blame for the tragedy away from those that were really responsible.
'The individuals we will be honouring have played a crucial role in righting of the biggest wrongs seen in recent British history.'