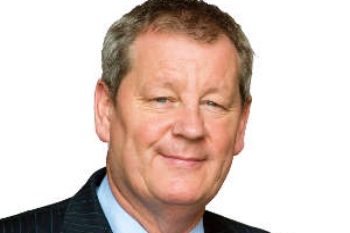 The winners of this year's Highways Awards have been revealed in front of nearly 500 industry professionals at the Lancaster London.
The awards are organised by Highways magazine and SMART Highways magazine, part of the Transport Network events portfolio.
A total of 14 winners, from organisations across the UK, received their awards from TV and radio presenter Colin Murray (left of picture) and the sponsors of each award.
Dave Wright, former executive director of Kier Highways, was given the first ever Highways Lifetime Achievement Award.
Adrian Tatum, director of events for the Highways Awards, said: 'This year, for each Highways Award winner, we received at least 15 other impressive entries bursting with innovation.
'This reflects a phenomenal period of an industry always seeking new and better ways to make the UK's road network safer, greener, and better-maintained.
'There are also clear benefits of public sector funding and private sector innovation coming together. Congratulations to all this year's winners and our thanks to the sponsors of these coveted awards.'