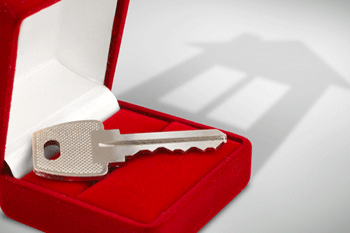 Many of the Government's flagship schemes to help first-time buyers onto the housing ladder are most likely to benefit better-off buyers, commission says.
A new report from the Social Mobility Commission found those benefitting from schemes such as Help to Buy earn more than one and a half times the national working age median income.
The research, which was carried out by researchers from the London School of Economics (LSE), found that the average income for Help to Buy buyers was £41,323 - similar to other first-time buyers who had average incomes of £47,528.
Fewer than half of all working age households have incomes over £30,000, which means Help to Buy is not reaching those who need help from the Government.
Around three in five first-time buyers told the LSE researchers they would have bought anyway. They said the scheme merely enabled them to buy a better property or one in a better area.
The research also discovered the high cost of housing meant many low cost home ownership scheme are beyond the reach of almost all families on average earnings.
Only 19% of Help to Buy Equity Loan completions to date were for homes worth less than £150,000. If households put down a 5% deposit, the researchers found this exceeded the 40% limit of affordability for a median income working age household.
'This research provides new evidence that the UK housing market is exacerbating inequality and impeding social mobility,' said the commission chair Alan Milburn.
'While it is welcome that the government is acting to help young people get on the housing ladder, current schemes are doing far too little to help those on low incomes to become home owners.'
Mr Milburn applauded the intention behind schemes such as Right to Buy, but added they should be more carefully targetted to support those in need.
'The intent is good but the execution is poor. Changes to the existing schemes are needed if they are to do more to help more lower income young people and families become owner-occupiers,' he said.
'Without radical action, particularly on housing supply, the aspiration that millions of ordinary people have to own their own home will be thwarted.'