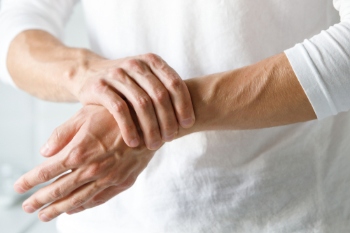 A two-year research project has been launched to investigate how to transform local leisure facilities into musculoskeletal (MSK) hubs which can be accessed in every community.
A new health and fitness consortium, including Good Boost, ukactive, Orthopaedic Research UK, ESCAPE-pain, and Arthritis Action, has secured £1.4m of funding to design a system-based approach to better integrate leisure facilities within the nation's healthcare infrastructure, turning them into a locally accessible network of community 'MSK hubs'.
Over 20 million people in the UK have a problem relating to an MSK condition, such as arthritis, chronic pain or a knee replacement.
The project will test the delivery of accessible and affordable personalised services for exercise, rehabilitation, wider wellbeing support and education. The programme will be piloted in swimming pools and leisure centres across the UK, and at home through a virtual community support app.
Ben Wilkins, CEO of Good Boost, said: 'People living with MSK conditions experience multiple barriers to being active and moving more, such as pain, fear of injury and low motivation. Leisure centres and community swimming pools are a fantastic local resource that are available in every town, city and village throughout the nation.
'The project is the first of its kind to use extensive co-design to look at the Place, Product and People system-based approach to create a consistent, nationwide delivery model that could play an integral role in reducing the burden on the NHS, improving health outcomes and adding to economic benefit for leisure facilities, resulting in the opportunity to support millions of older adults to enjoy healthier, happier lives with far less pain and more mobility.'
Huw Edwards, CEO of ukactive, said: 'The projections for NHS waiting lists show that things are going to get even worse over the coming years, but the potential within this project means we could start reducing that pressure significantly over the long-term.
'We have a golden opportunity to integrate the fitness and leisure sector into the healthcare system in every community, providing millions of people with access to expert support and incredible facilities to ease their pain through regular physical activity.
'We are delighted to be part of this leadership group, partnering with Good Boost, Orthopaedic Research UK, ESCAPE-pain and Arthritis Action on this incredibly exciting project, and we look forward to sharing our findings.'