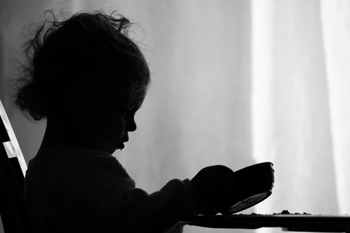 Around 3.7 million children are living in households unable to afford a healthy diet, according to a new study by a think tank.
The research, published by the Food Foundation, found 3.7 million children live in households earning less than £15,860 so would have to spend 42% on their after-housing income to meet the government's nutrition guidelines.
It also found levels of childhood obesity is greater in deprived areas. Over a quarter (26%) of Year Six children in the most deprived areas of England are obese, compared to just 11% in England's richest communities.
Anna Taylor, executive director of the Food Foundation, said: 'The Government's measurement of household income highlights the fact that millions of families in the UK cannot afford to eat in line with the Government's own dietary guidance.
'It's crucial that a coordinated cross-government effort develops policy that accounts for the cost of its recommended diet, and creates a food system that does not consign those on lower incomes to the risk of diet-related illness.'
Sharon Hodgson, chair of the Children's Future Food Inquiry committee, added: 'It cannot be right that 50% of households in the UK currently have insufficient food budgets to meet the Government's recommended Eatwell Guide. A healthy diet, which we know is important for our health and development, should not be unaffordable to so many people.'