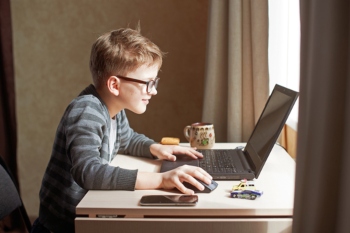 Up to half a million more disadvantaged children and young people in England will receive new laptops and tablets to provide access education and support.
The Government has announced a £126m funding boost to the Get Help with Technology programme.
The funding boost will provide up to 10,000 new laptops and tablets to all children with a social worker and those leaving care, and children who have recently arrived from Afghanistan.
The scheme will also provide additional devices to schools and colleges to support pupils who are not in lessons due to COVID-19.
Education secretary Nadhim Zahawi said: 'Our £126m investment in laptops and tablets for those children who need them most will complement learning in school, and help drive our work to level up long term outcomes for those in care or leaving care.
'This added investment builds on the 1.3 million laptops and tablets we have already provided during the pandemic, helping all children and young people, no matter their background, to access education and support for a better and brighter future.'