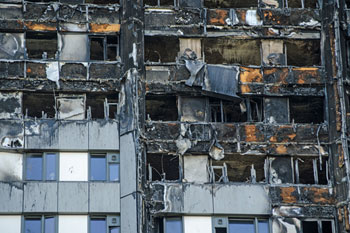 A council director who suffered from post-traumatic stress disorder (PTSD) after working on the Grenfell Tower response was dismissed while on sick leave, an employment tribunal has heard.
The tribunal was told Rachael Wright-Turner reported paranoia, burnout and a mental health breakdown as a result of her 'lengthy traumatic experience' working with survivors as tri-borough director of commissioning for children's services, working across Kensington & Chelsea, Hammersmith & Fulham and Westminster.
She is claiming she was unfairly dismissed as director of public service reform by the chief executive of her new employers Hammersmith & Fulham LBC, Kim Smith.
The dismissal came while Ms Wright-Turner was on sick leave, during which time her probation was extended by three months, which she said triggered a panic attack.