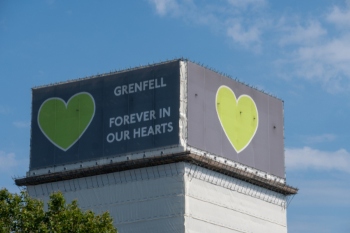 Kensington & Chelsea LBC has admitted to the Grenfell Tower inquiry its 'leadership was unable to cope' in the days after the tragedy.
In its opening statement published this week as the inquiry moved on to consider the immediate aftermath of the 2017 fire, the council said 'exceptional leadership skills were required to provide an appropriate response' to an unprecedented range of challenges.
The statement continued: 'The situation was compounded by the council's communications failures, which weakened the council's public profile and hampered its ability to provide visible leadership or visible coordination.'
Kensington & Chelsea's head of media and communications did not attend any gold command meetings in the three days after the fire and the council admitted it 'failed to recognise the importance of providing residents with accurate information and reliable advice'.