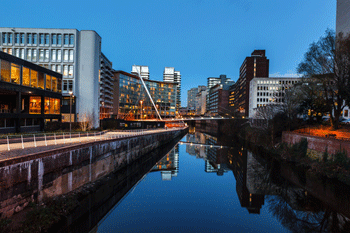 A unique agreement has been signed between councils and health chiefs in Greater Manchester, setting out a vision for united local leadership.
Council heads have signed a deal with Public Health England chief Ducan Selbie and NHS England boss Simon Stevens to focus on preventative and targeted work that will help 2.8m people stay healthy, able to work and have a better family life.
The agreement has been made possible after the Greater Manchester health and care devolution deal announced in February, with programmes of work being funded through current public health allocations.
Today's agreement covers all 10 Greater Manchester areas - Bolton, Bury, Manchester, Oldham, Rochdale, Salford, Stockport, Tameside, Trafford and Wigan - and is driven by the local plans for each of those areas and their own health and wellbeing boards.
Placing an emphasis on early intervention, the agreement outlines major programmes on the connection between health, work and the economy, ways to help people have more knowledge and control about their health and the importance of good early years care.
Steven Pleasant, lead local authority chief executive for Public Health in Greater Manchester, said: 'This is a unique opportunity for public health to bridge the gap between the NHS and the economy. We know that if we can help people to stay well there will ultimately be less demand on health services. This then keeps the health service sustainable while keeping people in work and gaining skills for the region.'
To kick things off, the agreement will launch with a focus on vascular disease, the Greater Manchester Alcohol Strategy, combining the work of emergency services to help with integrated health and care arrangements, and increasing the uptake of health checks across Greater Manchester.