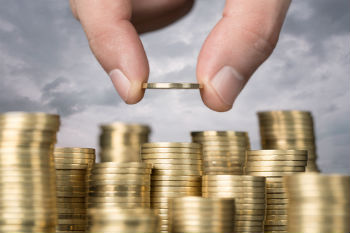 Councils should be free to raise at least half of their incomes through local taxation, a report on Scotland's local authorities has concluded.
An independent review has concluded communities and town halls should be given power over local taxation and spending in order to better meet regional priorities.
While not promoting higher or lower taxation and spending, the Commission on Strengthening Local Democracy has pushed for such decisions to be made locally.
The Effective democracy report said handing stronger powers to communities could help combat the 'intolerable' levels of inequality currently seen in Scotland.
Describing Scotland as 'one of the most centralised countries in Europe', commission chair, Cllr David O'Neill said the shift needed to be 'decisive and far-reaching, not a trickle of power to councils, then to communities, all controlled from above'.
It was suggested that councils could receive less money from central government yet have the power to raise funds. Suggestions included granting local government ownership of all property taxes including stamp duty.
'This is not just about making democracy stronger, vital as that is. It is also about improving lives in the best ways possible. While outcomes have got better for many in Scotland, over the last 50 years the gap between the best and worst off has widened,' Cllr O'Neill added.
'Quite simply, we are depriving communities of their enormous potential and if we don't do something soon, inequalities in Scotland will start to overtake many third world countries.
'That is why a major transformation in local democracy should appeal to anyone committed to better and more equal outcomes for people in Scotland.'