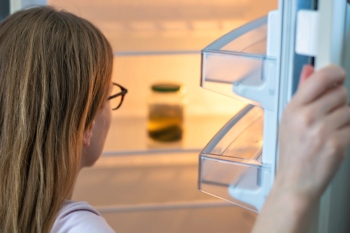 MPs have urged the Government to consult on a national 'right to food' and appoint a new minster for food security to prevent food poverty in England.
A new report from the Environment, Food and Rural Affairs Select Committee said the Government has gathered momentum to act on food security but added this must be sustained as the country re-opens.
It calls on the Government to conduct an annual food security report, consult on a legal 'right to food', and learn from the unacceptable food parcels provided by some suppliers in January.
Neil Parish, chair of the committee, said: 'During the COVID crisis, different government departments pulled together to make sure that the most vulnerable in our society were fed. This should set a precedent. We have a duty to ensure that access to enough nutritious food is a fundamental right for everyone in the UK, which is why, for the second time in a year, our committee urge the Government to appoint a new minister specifically to address food security.
'The Government must now learn lessons from the pandemic, using the teething problems it encountered in distributing food to ensure that, in 'normal times', disadvantaged groups- such as those without internet access- do not slip between the cracks.'