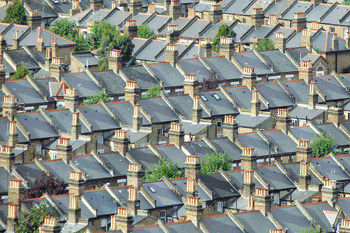 The housebuilding slowdown in the wake of the EU referendum will see the Government miss its million homes target by over a quarter, warns Shelter.
A new analysis by Capital Economics, commissioned by housing charity Shelter, found the Government will fall short of their 1 million homes by 2020 target by 266,000 houses.
Post-referendum uncertainty has put the breaks on the big housebuilders, according to the analysis, and this will lead to an 8% fall in housebuilding over the next year.
Shelter warned if the current trajectory continues, by 2020 the Government will still not be building as many homes as before the 2008 crash.
The housing charity also called on Whitehall to take advantage of historically low interest rates and create a 'Growing Britain Fund' to invest in new homes and infrastructure. This would include unlocking the potential of smaller construction firms through a 'Help to Build' package.
Alongside this Shelter also suggested giving local communities the powers to force land-owners to make space available for new homes where there is an identified local need.
Campbell Robb, Shelter's chief executive, said: 'We welcome the government's target to build a million homes by 2020, but without significant reform of housebuilding in England this won't be met.
'We can't repeat the mistakes of the last downturn by continuing to prop up a market which hasn't delivered, and is too dependent on a few major players to build enough homes.'
He continued: 'In an uncertain post-Brexit landscape, the new government has a real chance to take the bull by the horns and put in place measures that will not only stimulate housebuilding, but boost the economy too.
'Only significant reform of our house-building market will build the homes we need, but with vision and ambition, we are confident that the new government can meet their target and give back hope to a generation struggling with sky high housing costs.'