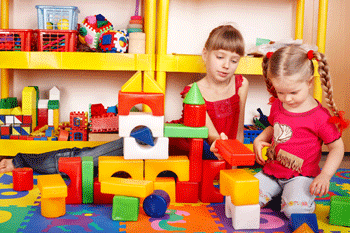 Government plans to overhaul children's services have indicated support for delivery of social care at a combined authority level.
Education secretary Nicky Morgan's recently announced proposals will see a new social work regulatory body launched in a bid to drive up standards and encourage skilled individuals into the sector by raising its status.
In its vision for social work, the Government has said it would support 'new collective arrangements between councils' for commissioning or delivering children's services.
It added ministers would 'support combined models across other elements of children's social care, including through "city deals"'.
The news comes after Chris Waterman, former president of the Association of Directors of Children's Services, raised concerns that government plans to allow high-performing councils to take over 'inadequate' services amounted to the 'next step towards nationalisation'.
Speaking this week, Ms Morgan said the new regulatory body would have a 'relentless focus' on raising the quality of social work - setting standards for training and assessment systems as it takes over from the Health and Care Professions Council.
Cambridgeshire CC, Lincolnshire CC and Islington LBC will also be given freedoms to develop new ways of delivering social care, joining six other councils who have been working with the academy-style powers since December.
Ms Morgan said: 'Excellent social workers transform lives. These hard working, dedicated professionals have the ability not just to improve the circumstances of vulnerable children but to change them entirely.
'Our reforms are big and bold because we need the best people on the frontline, armed with the knowledge and skills to change lives. These reforms are about getting it right for social workers, so that social workers can get it right for our most vulnerable children and families.'
President of the Association of Directors of Adult Social Services, Ray James, said the announcement 'recognises the importance of social workers and is a positive step towards continuing to drive up standards and ambition within the sector, while ensuring the profession is best placed to become recognised for the high quality experts that work within social work'.
Chairman of the Local Government Association's children and young people board, Cllr Roy Perry, said the greater support for recruiting new graduate children's social workers marked 'a step forward in helping to tackle the rising demand'.
'While this new scheme concentrates solely on recruitment, we must never lose sight of the problem that councils are facing in ensuring our highly respected social workers remain in post,' Cllr Perry added.