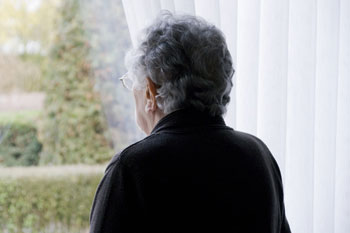 The Government has announced that it will ban hymenoplasty and appoint a Women's Health Ambassador as part of the effort to close the gender health gap.
After analysing almost 100,000 responses to a call for evidence, the Government has published the report, Vision for Women's Health, which sets out key commitments on women's health.
The report says the Government aims to ensure all women feel comfortable talking about their health and that women can access services that meet their needs across the life course.
According to the responses to the call for evidence, damaging taboos and stigmas in women's health can prevent women from seeking help and reinforce beliefs that debilitating symptoms are 'normal'.
Over eight in 10 of the women who responded said they have felt they were not listened to by healthcare professionals, and nearly two in three respondents with a health condition or disability said they do not feel supported by the services available for individuals with their condition or disability.
It also sets out the aim to ensure that all women will have access to high quality information and education from childhood through to adulthood.
The report also aims to embed the routine collection of demographic data of participants in research trials to make sure that research reflects society.
Minister for women's health Maria Caulfield said: 'The responses from the call for evidence were in many ways as expected, particularly with regards to women's priorities, but in some places the revelations were shocking.
'It is not right that over three quarters of women feel the healthcare service has not listened. This must be addressed.
'Many of the issues raised require long-term system wide changes, but we must start somewhere. I am proud to publish our vision for women's health. It is the first step to realising our ambition of a healthcare system which supports women's needs throughout their lives.'
Details on the action the Government will take to fulfil the ambitions in Vision for Women's Health will be followed by the Women's Health Strategy in Spring 2022.
The vision document also sets out plans to introduce legislation to ban hymenoplasty – a procedure undertaken to reconstruct a hymen – at the earliest opportunity.
Professor Geeta Nargund, co-founder of the Ginsburg Women's Health Board, senior NHS consultant and medical director at CREATE Fertility, said: 'The results of this consultation show unequivocally that our healthcare system needs more support for women's reproductive health and that across every age group women face hurdles in accessing the medical care or information they need. It reconfirms why this consultation was so important and now that we have the results we must work to address the issues raised and develop policies that will close the gender health gap.
'When it comes to gynaecological conditions there is a very clear need to accelerate referrals for early diagnosis with a fast-track to consultants, and there must be a focus on health conditions affecting BAME women who have historically struggled to access support.
'Fertility issues continue to affect a growing number of women, and to ensure all those who need can access treatment we urgently need to end the NHS IVF postcode lottery and extend funding to same-sex and single women across the UK. The results of this consultation are only the beginning, and we must work together to support our NHS and healthcare system deliver the best service possible for all women.'